Main content starts here, tab to start navigating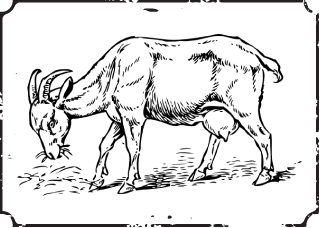 Goat
Goat
Much like the lamb and boar, the goat appeared in the Americas in the early 1500's. As pioneers settled the west, the trusty goat proved to be a valuable resource. Goats helped manage the flocks of sheep as well as clear rough land of unwanted weeds and vegetation. In addition to being an excellent source of protein and milk for the pioneers, the goats were able to survive on terrain that would otherwise starve a cow or sheep.
We don't make our goats work that hard, but they are just as tasty and nutrient dense. Goat meat has a third fewer calories than beef, a fourth fewer calories than chicken and much less fat than both. After you try our marinated smoked goat, you will understand why it's the most consumed red meat in the world.
COOKING METHOD
Smoked and roasted whole over apple and cherry woods
SIDES
5 cheese mac, Caesar salad, seasonal vegetable and buttered dinner rolls.
PREORDER
5 days minimum
SERVES
12 – 15 adults
$775